Steven G. Levin, Principal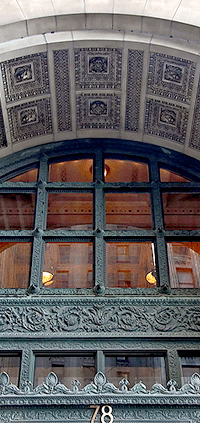 Mr. Steven Levin is the founder and President of Brijus Capital, LLC, a firm specializing in commercial real estate investment and development and private equity transactions. Mr. Levin has spearheaded the company's acquisition and development strategies. Prior to forming Brijus, Mr. Levin was a principal with Matas Corporation, a real estate development firm specializing in class A suburban office properties. Mr. Levin is a licensed attorney and worked for the law firm of Katten Muchin & Zavis, specializing in real estate transactions.
Mr. Levin attended Northwestern University School of Law where he received his J.D. Prior to law school, Mr. Levin graduated Summa Cum Laude and Phi Beta Kappa from Tulane University with a B.A. degree in Economics.
In addition, Mr. Levin attended the London School of Economics for a full year honors program. Mr. Levin is a Licensed Real Estate Broker in the State of Illinois, and licensed NASAD Series 7 Securities Broker. He is an active member of the World Presidents' Organization (WPO). He is also a member of the Chicago Board of Realtors, Urban Land Institute, Real Estate Investment Advisory Council, and Real Estate Investment Association. Mr. Levin has been a speaker at various real estate seminars and has been interviewed in several publications including Crain's Chicago Business and the Chicago Tribune.